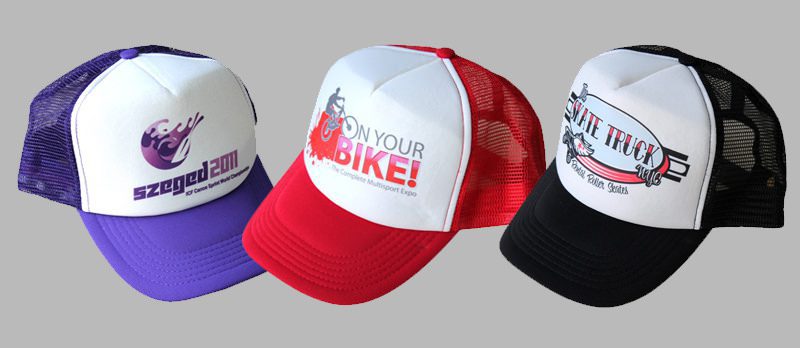 Print a white cap
We shouldn't forget about a product that has been widely used from a very long time. Caps are used not only on sports or for sun protection but also at any place. They are often used by franchise, companies and teams as uniforms or for branding and there is where you should take advantage on these type of situations.
Color Make TM offers two different models of caps for sublimation. The first one is a standard model and the second one has a the vintage net at the back that is commonly used.
In both models you will be able to print your favorite photo or any brand logo that you or your client would like to show. So, don't leave this opportunity behind of using such a important product and add this press to your repertoire. Remember that you can get this Heat Press by itself or along with a 6 en 1 or 8 in 1 combo with flats and mug presses.
Print a mug for the little ones
Even though we have tons of customizable products in our stores, mugs have always been one of our main products. Even with different kinds of mugs. In this occasion we would like to present you our conic polymer mug. Specially designed for kids because besides the hold, it comes with a small tea spoon ideal for your kid's soup or cereal.
This conic polymer mug holds up to 240ml, it also brings a top for avoiding spills and it has more than enough printable area so you can use your kid's favorite superhero, cartoon or singer. Or even share to more kids on parties and birthdays.
Don't forget to use our tutorials and image store so you can get more creative on your printings.