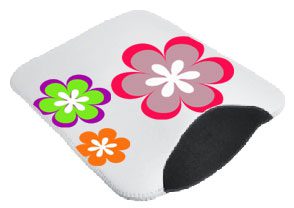 Customize your iPad's neoprene protector
iPads have become a very popular item to have from all ages, from playing purposes to entertainment and work. It features allows it to be an everyday item. But like all expensive products, it i
s delicate and it needs protection to avoid scratches and damages.
For that reason Color Make™ is glad to show you our offer of iPad neoprene protectors that you can customize with your favorite images. This protector has a high quality polymer coating that will allow your image to be printed perfectly with photographic details. 
If you haven't decided what to use on your iPad's protector to print, Color Make™ offers a wide variety of choices on our Bank of Images that you can surely use or they could help you get creative with other options.
In order for your images to have the highest quality, we recommend to use our trusted set of heat presses, ink, paper and blanks.