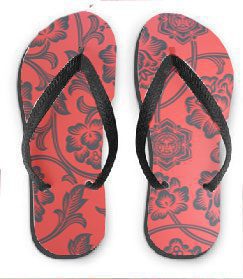 Customize your sandals
A pair of sandals with an unique design is what we look for whenever we need to by this type of products. That is why Color Make TM brings to you these sandals blank so you can customize them at will and began your own trend.
Color Makes offers three different sizes of sandals (S, M and L) and they are made with rubber and covert with polyester so you can print your designs. It also brings the stripes separately so you can attach it after printing.
These sandals are ideal for daily use at home, going to the beach or pool. You can use your designs according to the use, with beach or pool-like designs or you can go to our designs store on our website so you can have ideas on what to print. You can also take a look at our offers in the whole solution for sublimation technique with our high quality heat presses, sublimation ink and photographic paper.
Customize your sandals, taken anywhere you want y make yourself different from others