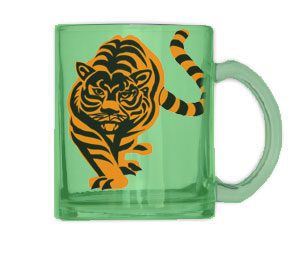 Customize your glass mug
Glass mug will always be an interesting item to have because it is a very particular thing to have and take your favorite beverage like coffee, hot chocolate or infusion. For this matter, we offer this product that are never out of fashion.
Color Make™ brings to you a 11 Oz. Glass Mug, ideal to surprise your guests, family and friends on those special moments like newlyweds, mother's day, corporate special events and marketing purposes. 
For the process of printing a glass mug, we offer on our website a tutorial video with the details for a perfect results on your printing. We also offer a Image Store where you can find lots of designs that you can use or see as references for your own ideas.
For obtaining the best results it is important that you count on the best quality of supplies that only Color Make™ can offer, like our ink, paper, heat presses and all our blanks.
Al sublimar su blank tome en cuenta la personalidad de la persona a quien le va a obsequiar este detalle