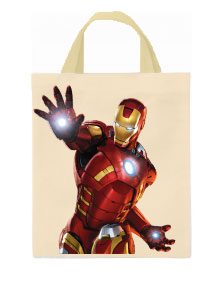 Customize you polyester bag
Many times we wish to carry a bag where we can have all the things we need. One solution is to use our polyester bag. These are used by women but it is also for men! because of his utility and size.
Color Make™ offers our set of Customizable Polyester Bags, from two different sizes: 19.5 x 30 cm and 35 x 37 cm. Using these bags have several advantages, like the light weight of these products, durable and it is washable, besides it is very easy to print since its surfaces are flat. It is also a very convenient product to give as a present, company's allies, special and corporate events and friends or family.
But the most important thing about this is the image used for the printing, and there is where your imagination and creativity can lead you to have a very desirable object. So that is why we recommend to use Color Make TM's set set for sublimation, that includes our ink, paper, heat presses and tons of different blanks. We offer a space on or website dedicated to useful images that can be used to print or to guide you on which ideas are better for your designs
Get your preferred blank and free your creativity on sublimation!