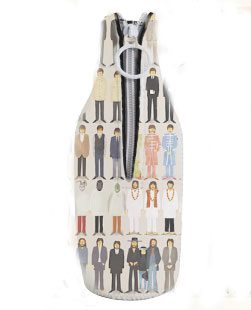 Customize a bottle cooler
A bottle cooler is that object that we use to keep for a period of time, our wine, beer or champagne bottles to maintain its temperature. This special cooler can be used in meals, special events and even romantic diners and that is why it should have a special looks, to keep a special meaning for special moments.
ColorMake™ brings to you this bottle cooler made out of white neoprene, ideal for image transfering. You can use your company's logo, family pictures, special moments or favorite trending movies or celebrities
In order to get high quality results on this kind of printing, we recommend to use the best solution in the market: Our sublimation paper, ink, heat press machines and our blanks. We know that the image quality is very important for you and your company and that is why Color Make™ TM guarantees the best results.
Dear to print a bottle cooler according to the occasion and be amaze with the results!