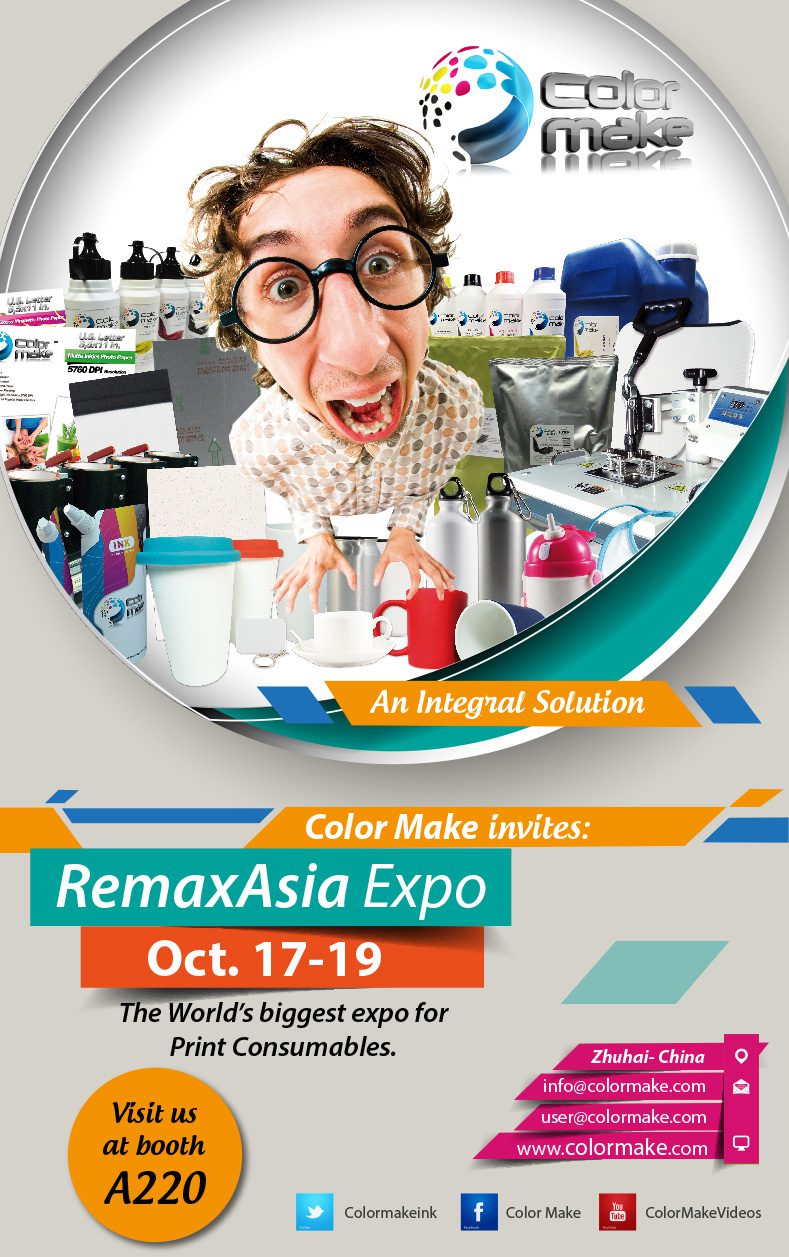 ColorMake is exhibitor at the fair in Zhuhai – RemaxAsia Expo 2013
RemaxAsia Expo 2013 will be held between October  17 and 19. RemaxAsia Expo aims to build a platform for the best companies in the printing and consumables products and help for develop their international markets, strengthen its corporate image.
ColorMake are very pleased to announce to our customers that we will be part of the exhibiting  companies at the event, offering our wide range of high quality products for printing and Heat transfer image, Inks, Machunery, Photo Paper and refill tools.
RemaxAsia Expo attracts visitors from around the world who are looking for a unique solution for their business in the industry of recycle and printing. With many manufacturers of various kinds of products related to the imaging from Zhuhai and many parts of the world , visitors can meet potential suppliers or buyers at the fair. This innovative and unique model of exposure increases efficiency and opportunities to successful business partnerships.
Colormake offer the best products for any need you have in the area of ​​printing and heat transfer image. Its the perfect opportunity to know in detail the industry that is in full growth.
If you want to know more information about the show can visit their official website.
We will Waiting for yours in RemaxAsia 2013 at Stand A220!