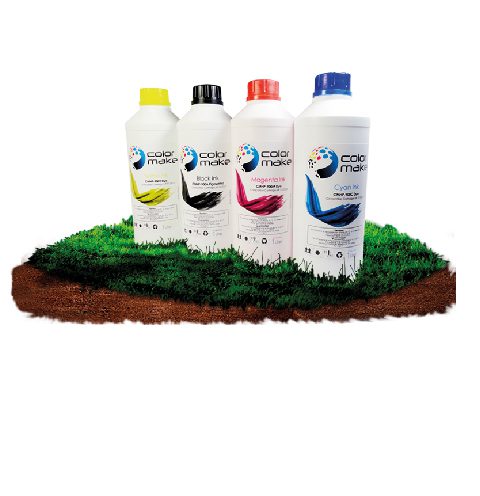 10 Reasons for using ColorMaker® Eco-solvent ink
Eco-solvent inks are the best for running plotters and using in exterior advertising printings because of its longer duration in quality.
ColorMake
® Eco-solvent ink is environmental friendly that has an even lighter odor than current ecological solvent inks, besides having a better permeability achieved by the best in the world of ink technology and its development. This high quality ink is perfect for covered or coated printings (PVC/FLEX) which allows to improve even more for outstanding works.
   . Longer durability in printer's head parts.
   . An increased resistant to ruled paper.
   . More intense and shinning scale of colors.
   . Improved quality tests in products.
   . Suitable for paper designs, outdoors, big warehouse samples, vehicle printings, wallpaper and more.
   . Faster drying and better image quality.
   . We offer a wide colors scale.
   . Time of exposure up to 3 years.
   . Environmental friendly.
   . Suitable for the best brands in large scale printers.
   . Impresoras Compatibles
Suitable for:
Mimaki JV3-130S / JV3-160S / JV3-250S / JV33-130 / JV33-160 Roland VersaCAMM VP540, SP300 / 540 Series / Pro ll&lll SJ-540/ 640/ 740 EX Series / XC-540 / 545W, XJ-540 /S^ Mutoh Rockhopper ll&lll / Valuejet 1604S